Image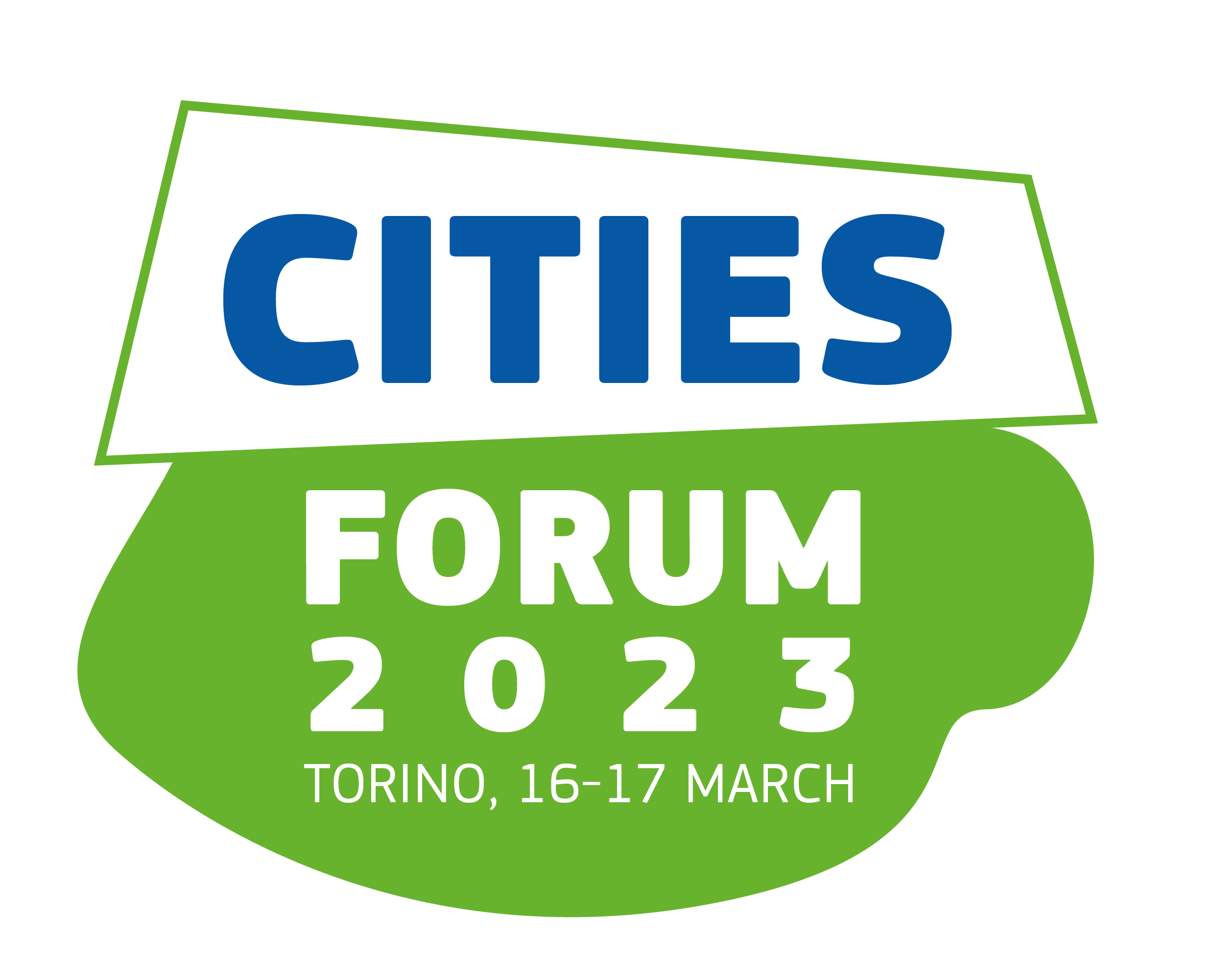 Cities Forum 2023 - Together for green and just cities
Join us for EUI's official launch at the Cities Forum 2023: 16-17 March in Torino, Italy
The event brings together key urban stakeholders at European, national, regional and local levels who are committed to a green and just future of cities.
The Cities Forum is the place and moment to exchange on the urban dimension of Cohesion Policy for 2021-2027, key policies and initiatives such as the Urban Agenda for the EU, the EU Mission for 100 Climate Neutral and Smart Cities, and explore how the New European Bauhaus can be used to make a difference in local development. 
Following the theme of this year's edition, the event will focus on the role of cities in implementing the European Green Deal and the importance of strategic approaches to address the needs for climate adaptation and environmental protection.
In addition to our official launch being hosted by the Cities Forum, participants will also have the opportunity to join us in our first EU level capacity building event! As the new secretariat for the Urban Agenda for the EU, you can also expect a session introducing the new partnerships on Food and Equality in Cities. Join us in reflecting on the future themes for UAEU!
Visit the Cities Forum official website for more information on the agenda, sessions and speakers!
Can't make in-person? Make sure to follow the main sessions online!  The web streaming of the event will be available on this page starting from 16 March 13:15 CET.  Check out the web streaming agenda here.
Cities Forum 2023 - Together for green and just cities