Image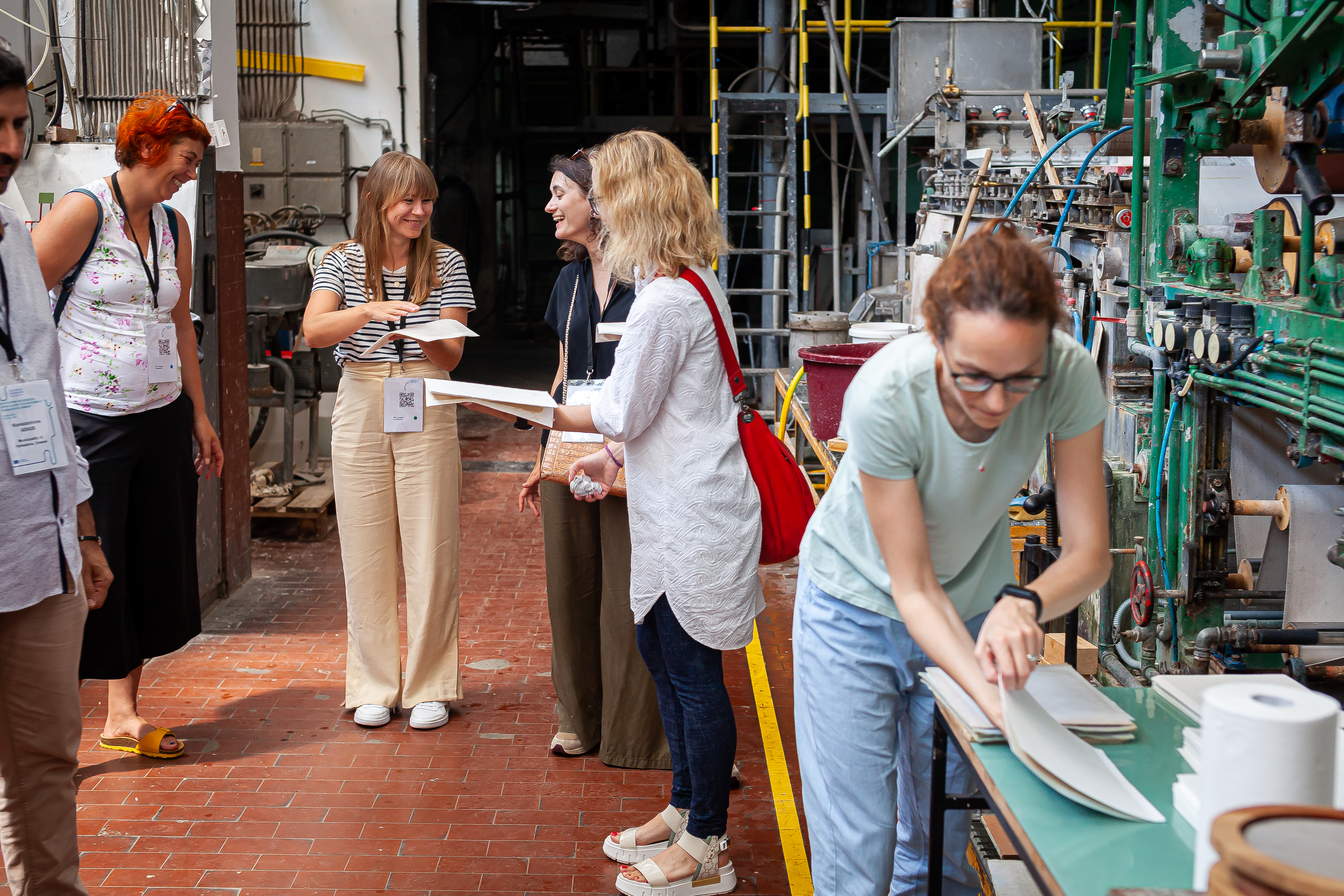 Reshaping policy, unleashing talents, shifting minds for the Green Transition: a EUI capacity-building event for European cities
Are you ready to be part of the solution to our planet's most pressing challenges?

As we strive to reshape policies and unleash talents, urban areas stand as crucial arenas for the unprecedented shift toward a greener future. However, navigating this path is not without its challenges.

In response to this urgent need for change, EUI is gearing up to host its new capacity-building event dedicated to boosting the green transition forward. The initiative also represents an essential building block of "Just Transitions," which encompass diverse approaches vital to a fair, inclusive, climate-neutral, and resilient society. 
We are talking about a two-day immersive event in Tourcoing, in the Lille Metropole in the Hauts-de-France region. Easily accessible by public transport from Paris and Brussels, this dynamic event intends to charge urban authorities, equipping them with the skills and knowledge required to guide the green transition through the complex issues of reskilling and upskilling, financing, affordability, while ensuring participatory engagement.
What's on the agenda?
Built as a series of vibrant and interactive sessions where European cities take CenterStage and share their stories, we'll address three key themes of the Green Transition:
Anticipating Tomorrow's Green Skills: we'll be sharing tools and examples on how urban authorities can forecast the skills needed and identify crucial gaps in practitioners' expertise.
Financing a Green Tomorrow: We'll provide urban authorities with some custom-made tools to navigate funding mechanisms, making it all accessible and understandable. 
Nurturing a Green Mindset: Building a sustainable future isn't just about policies; it's about transforming behaviour. We'll explore the cultural shifts needed to scale up and mainstream green transition approaches. 
Who should not be missing this event? 
This event is tailor-made for urban authorities striving to lead the green transition. Drawing from the invaluable insights of the UIA study on Just Urban Transitions and the URBACT programme, we've designed this experience to meet the needs of our urban community. 
Join us for this EU-wide event, where we're expecting up to 100 participants. We especially welcome small and medium-sized cities, particularly those in less developed and transition regions, as well as cities from Just Transition Fund regions. While urban authorities are our primary audience, we welcome delegates from other structures and institutions who share our vision for a sustainable future.
Registrations are now open! In order to register you will be prompted to create an account on our website.
The event agenda will soon be available on this page.
Reshaping policy, unleashing talents, shifting minds for the Green Transition: a EUI capacity-building event for European cities