Image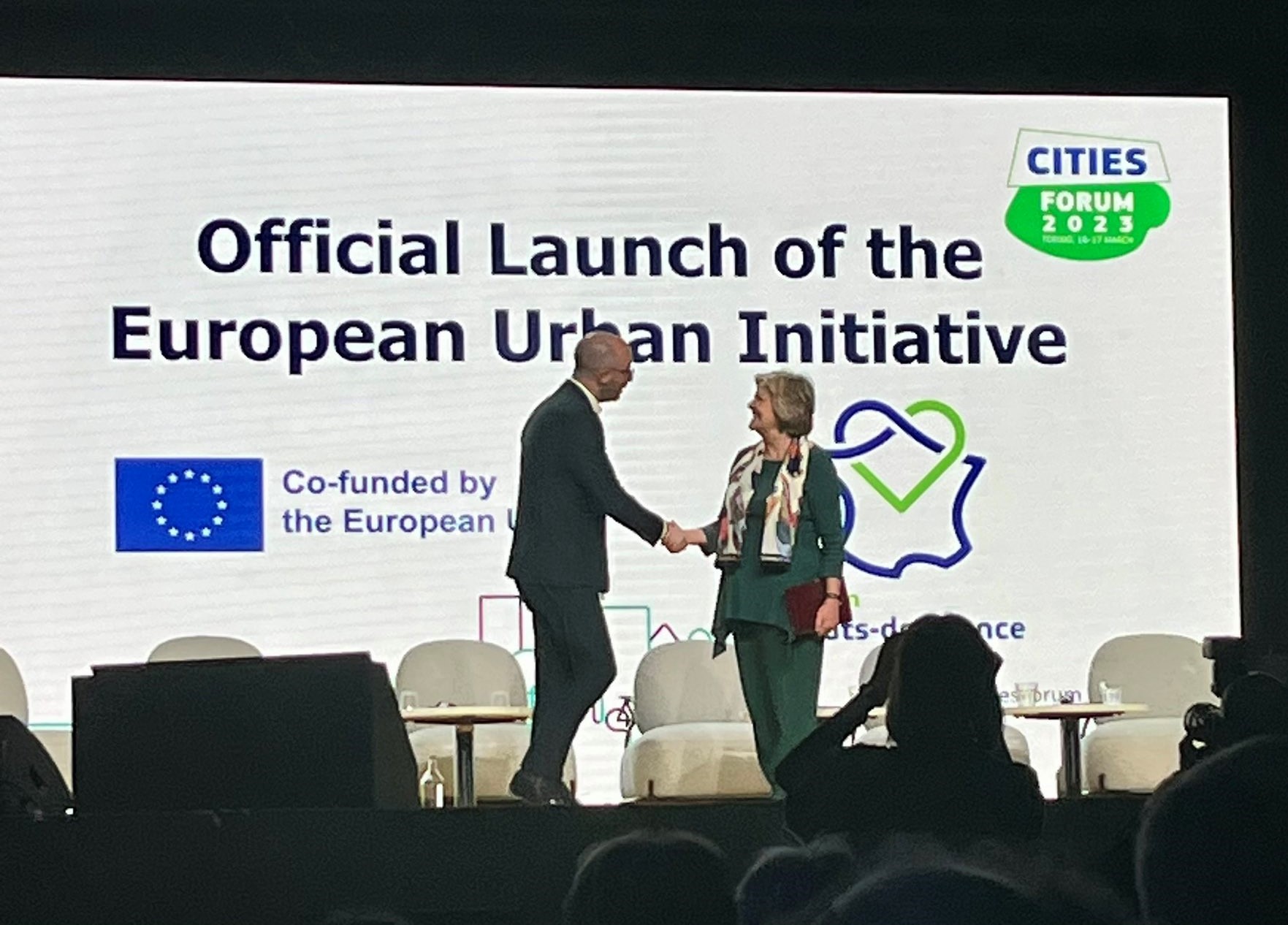 Commissioner Elisa Ferreira and Haut-de-France Region Vice-President Daniel Leca launched the EUI
The European Urban Initiative has been officially launched on 16th March at the Cities Forum by Commissioner Elisa Ferreira and Region Hauts-de-France Vice-President Daniel Leca.
Commissioner Ferreira highlighted that EUI brings together various policy learning instruments, building on previous work, including the Urban Innovative Actions, to promote innovation and capacity and knowledge building. She announced the topics for the second Innovative Actions Call for proposals, with €120 million for projects to green cities, ensure sustainable tourism and harness talent.

Region Hauts-de-France Vice-President Daniel Leca emphasized that EUI is providing a coherent offer for urban actors and Managing Authorities across Europe; an offer that is developed in partnership, in order to deliver a dedicated support that meets the needs of the European cities and urban areas. This offer is complementary to other urban initiatives, such as URBACT IV, strategically led by the European Commission in close consultation with the Region, which implements and provides the operational expertise.
EUI provides plenty of opportunities for all European cities
✔️ Funding innovative and transferrable projects
✔️ Portico, the knowledge sharing and community building platform
✔️ Capacity and knowledge building activities for all cities
EUI is managed by the European Commission via indirect management.  The European Commission has designated the Region Hauts-de-France (France) as Entrusted Entity (EE), for the implementation of the EUI. The EUI Permanent Secretariat ensures the day-to-day management of the initiative.

The European Commission press release is available here.
Watch the EUI video to get an idea of what the initiative can do for you.